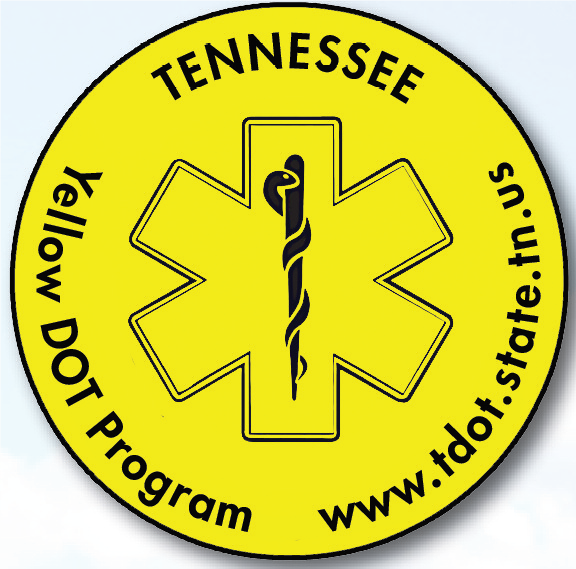 Three Star Volunteer Fire Department has partnered with TDOT (Tennessee Department of Transportation) in the Yellow Dot Program. The Tennessee Yellow DOT Program is designed to provide make an individual's medical information readily available in the event of an emergency on Tennessee's roadways. Please call (901) 476-8183 to make arrangements for pictures and pakcet pick up. We are not manned all day.
There are many times when the driver is incapacitated or for whatever reason not able to communicate important medical information to first responders. The Yellow Dot program is your voice and allows you to have pertinent medical information readily available to first responders, saving valuable and vital time. By keeping it in your glove box, the first responders will have instant access to vital information, such as your medical conditions, medications or medical allergies that could be life threatening.
These 5 simple steps may save your life and give the emergency personnel the best possible chance to help you in case of an accident. This program is available to all Tennessee drivers and family members. Yellow Dot program is completely FREE and sponsored by TDOT. Three Star Volunteer Fire Department has all needed materials, please contact us if you would like to participate in the program.
Come to the fire department to have your photo taken, if unable to produce one, and receive the packet
Place the photo on the form
Complete the Medical form
Attach the Yellow Dot on the outside of the rear-facing window lower left corner
Place the completed packet in the glove box
Visit Three Star Volunteer Fire Department – 2050 Sadler School Rd – Brighton, TN - (901) 476-8183 for your Free Yellow Dot Packet
For more information, Go to: www.tn.gov/tdot/yellowdot/