The Three Star Volunteer Fire Department operates a variety of vehicles to accomplish its missions. Many of them are very visible and familiar; while others are unique with specialized capabilities and functions.
Our fire station is equipped with a 2 Fire Engines, E-31 and E-33, a tanker, T-31, a multi-purpose response vehicle, R-31, and a truck dedicated to brush/grass fires, BT-31. During fire suppression operations, the primary purpose of the Engine is to attack the fire. If not used for attacking fires, our second engine is often used to support the fire suppression operations, primarily the crew.
Three Star Volunteer Fire Department often uses our second engine to support ourselves and/or our neighboring fire companies during fire suppression operations. Our tanker is the most critical piece of equipment in our rural areas of Tipton County and Three Star fire district - It supplies water. When a fire hydrant is not readily available at the scene of a fire, it is the tanker who provides the water supply.
All apparatus are equipped with basic life support (BLS) equipment allowing firefighters to provide emergency medical care. We carry specialized extrication on Engine 33 and R-31 for motor vehicle collisions or situations that require specialize hydraulic tools to accomplish the mission.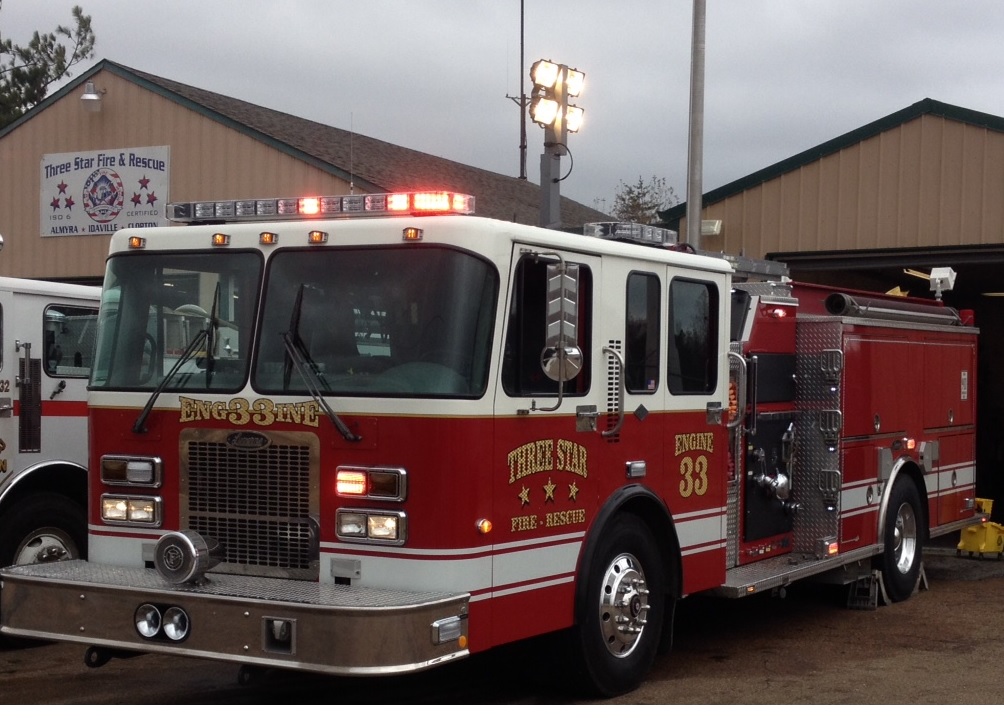 Engine 33 - 1996 Spartan Custom Cab. Holds 1000 gals of water, EMS equipped, full complement of extrication tools, light tower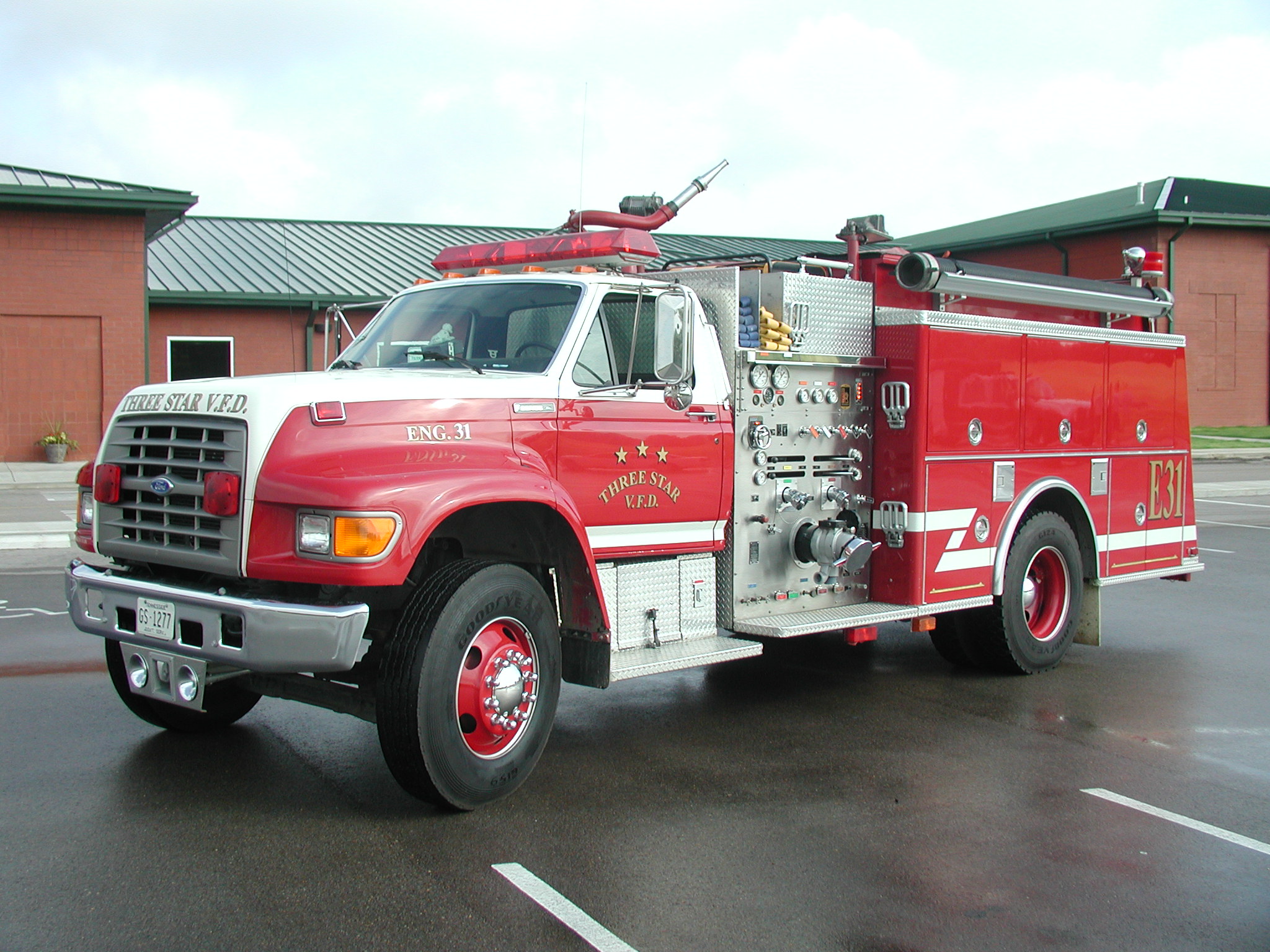 Engine 31 - 1995 KME Commercial Cab. Holds 1000 gallons of water, EMS Equipped, Portable tools, Deck gun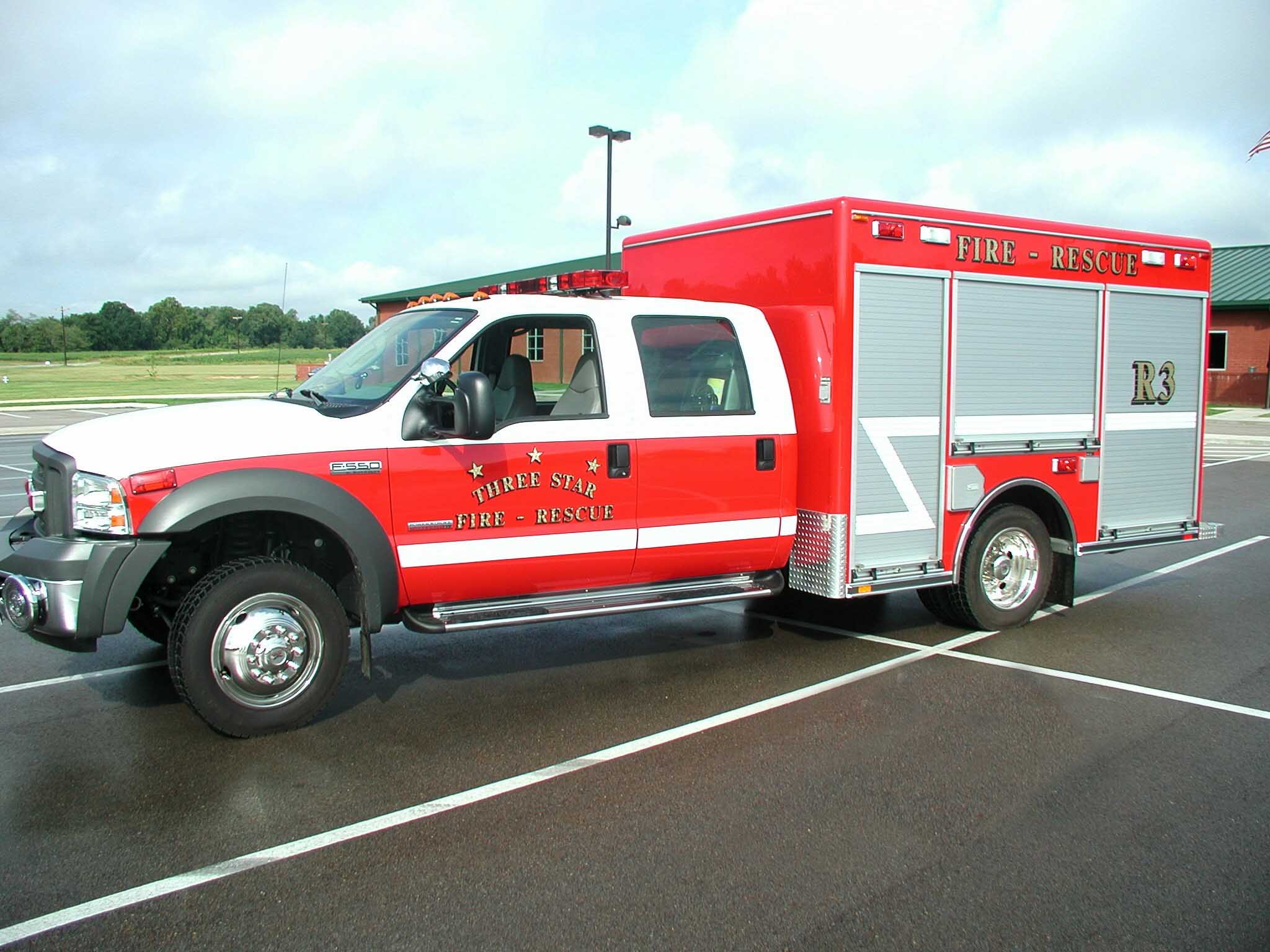 Rescue 31 - 2005 4X4 Ford. Holds 200 gallon tank/AFFF/pump, EMS equipped, Full complement of Extrication tools, Light Tower, Winch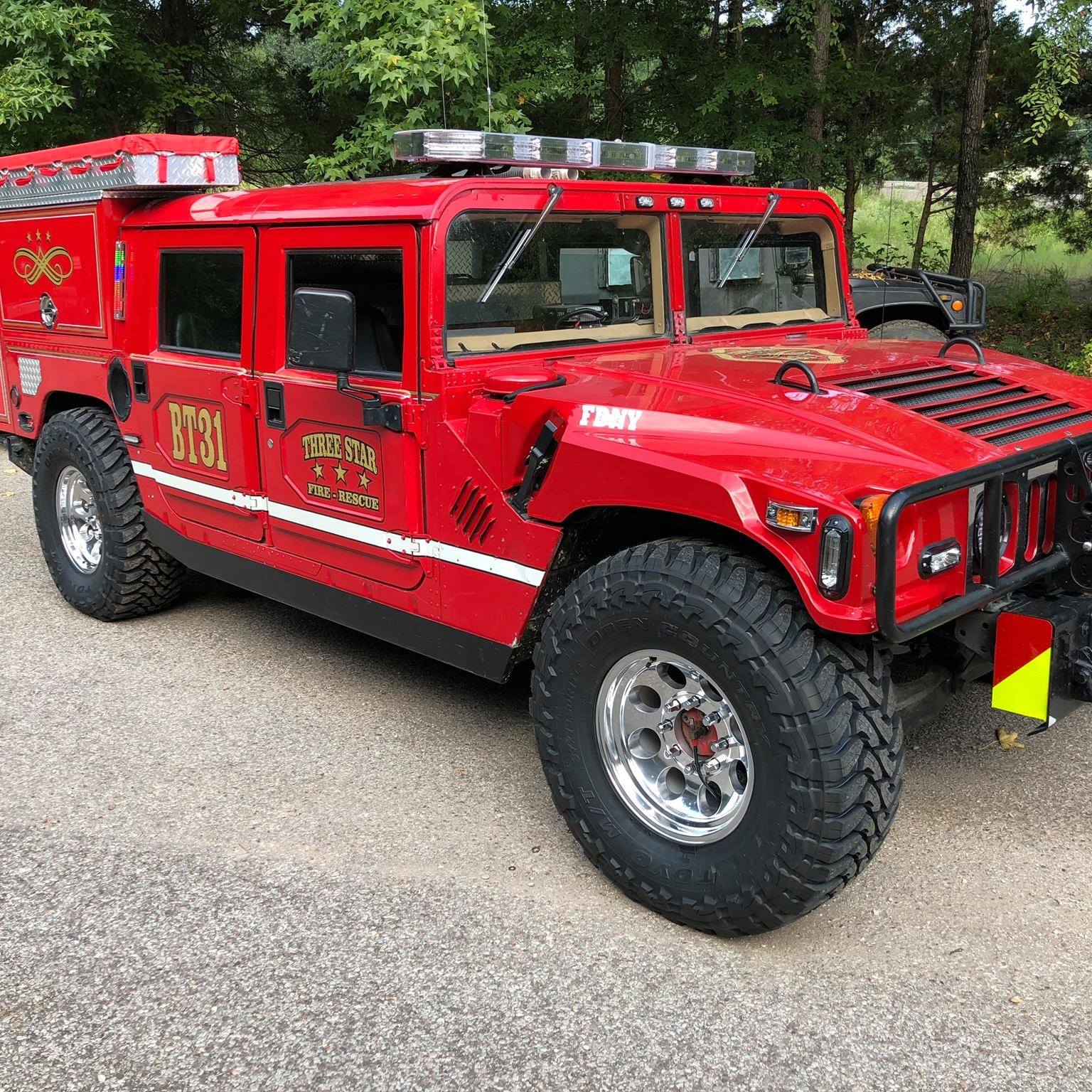 Brush Truck 31 - 1995 AWD Hummer. Holds 200 gallon of water, EMS equipped,Booster line, chain saws, and portable tools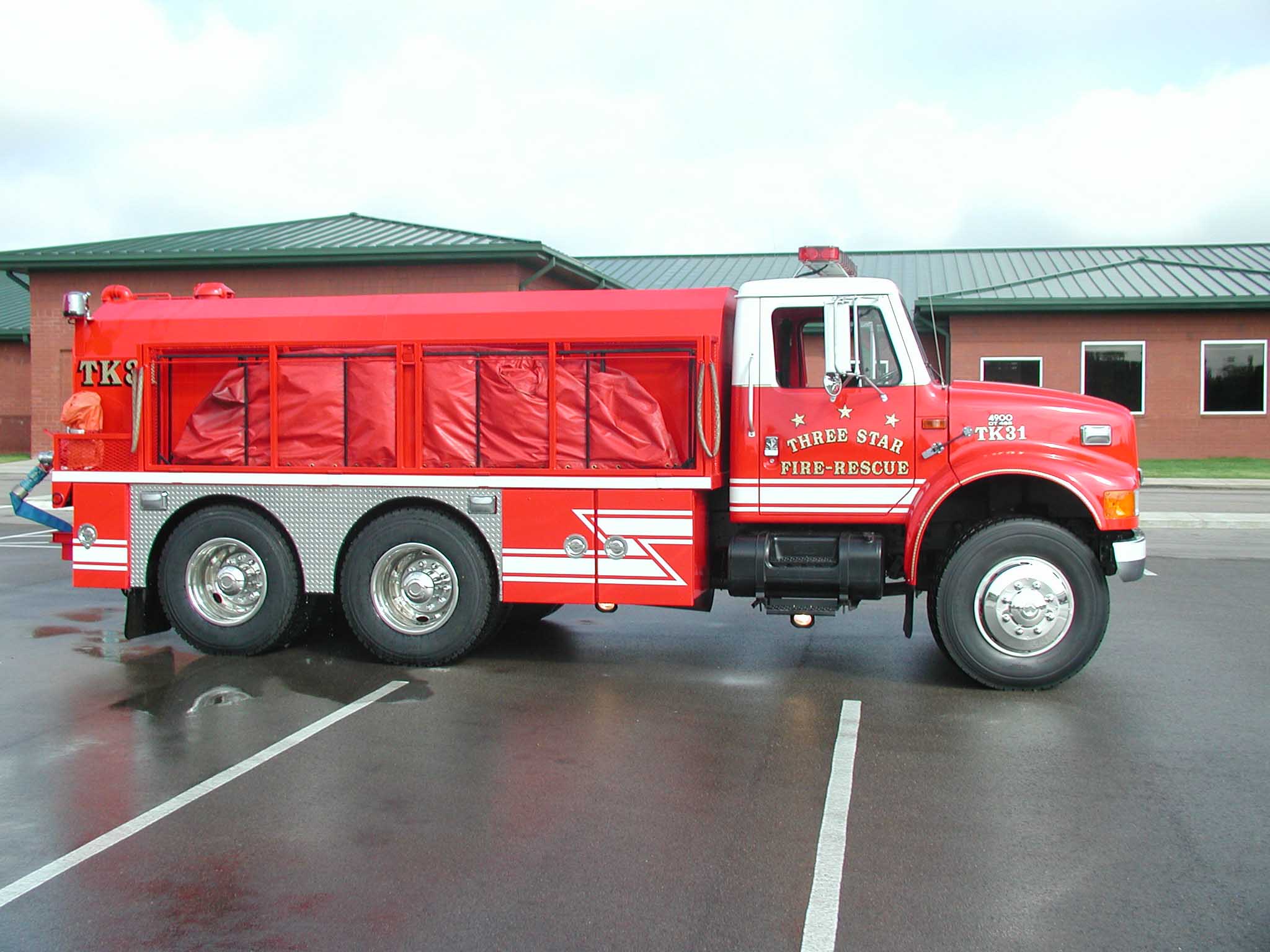 Tanker 31 - 1997 International. Holds 2500 gallons, portable tank